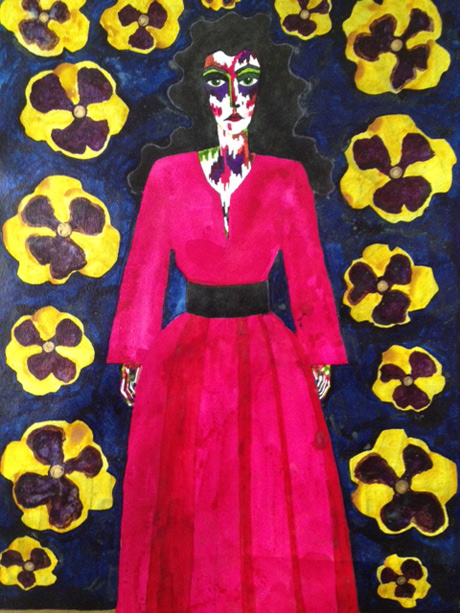 Now
Josephine King
on view through June and July
Josephine King (b.1965 London) makes ink-paintings on paper - a flat 'cut out and keep' portrait framing text which documents the often traumatic experience of the artist's life. Her second Riflemaker exhibition, upcoming in March, is entitled 'I told him I was an artist. He said "can you cook ?"
"They seem to me to be totally truthful pictures, from the heart. Many people will identify with these images"
Paula Rego
"In painting Modern Woman, I am looking outside of myself rather than just looking within. Showing myself naked in both mind and body depicts how it feels for me to be going against the grain of society. As a woman painter, I have nothing to lose"
Josephine King