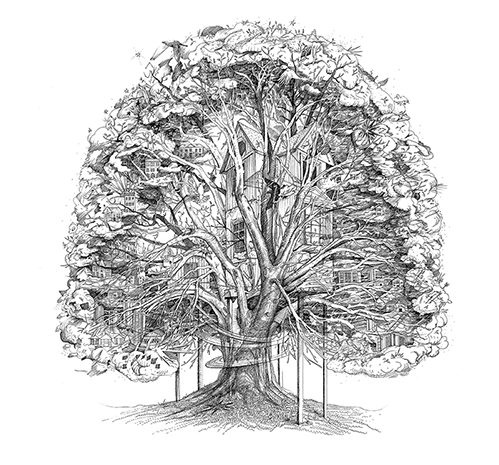 Francesca Lowe's new paintings, from the series titled 'Flush' have just been installed at
The House of St, Barnabas, 1, Greek Street, London W1D 4NQ 0207-437-1894

for opening hours: www.hosb.org.uk or call Riflemaker: 07794-629-188


FRANCESCA LOWE: 'Flower Paintings' (2014)

This new series of paintings by London-born Francesca Lowe developed through the artist thinking about the term "still life" - the words "still" and "life" and the polarity between them. The paintings explore ways to infect stillness with life and life with stillness.

Visually, a 'cut' bloom, a 'still' photograph, a floral 'motif' (quiet, truncated elements) and applied layers of pattern operating at different physical depths within each painting, create visual oscillations. Some aspects of the images and patterns are familiar (sampled from Op art, wallpaper, clip art, curtains; 'pop culture' references). This familiarity lends itself to the very idea of stillness, perhaps due to its relation to known-ness. The loop of 'known-ness' or 'what we are used to' disrupted, turned unfamiliar and then lost is what Lowe appears to be interested in depicting as it echoes the ebb and flow of "life" itself.

Riflemaker London - 07794-629-188 www.riflemaker.org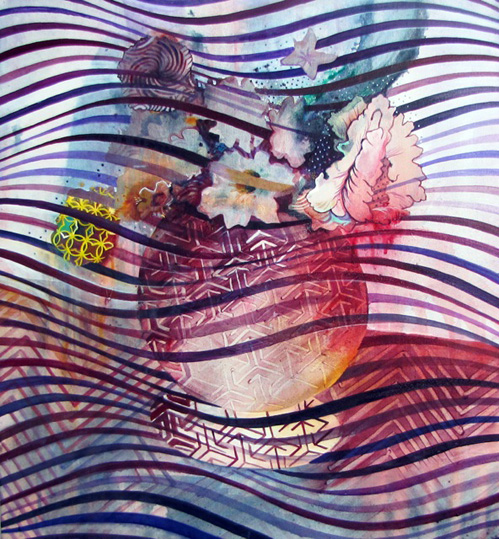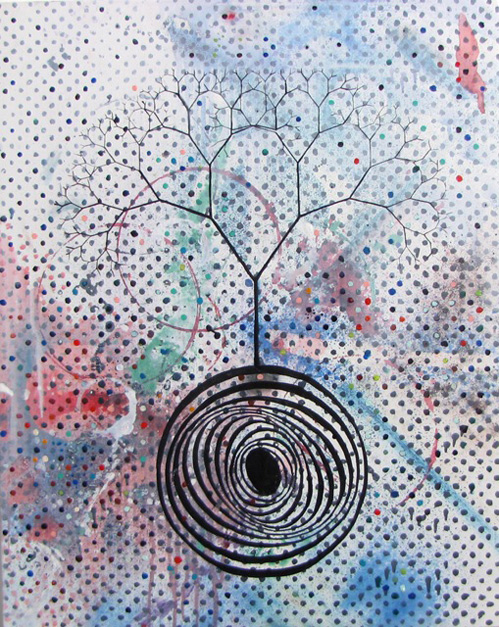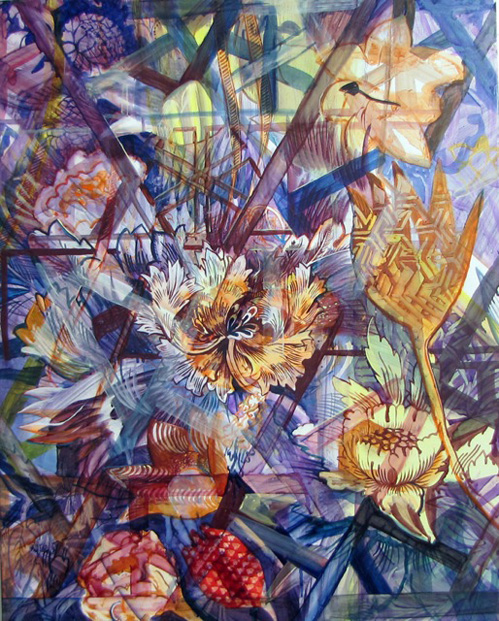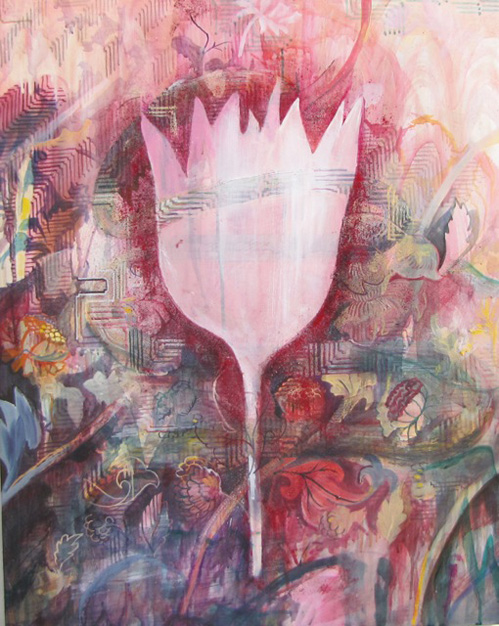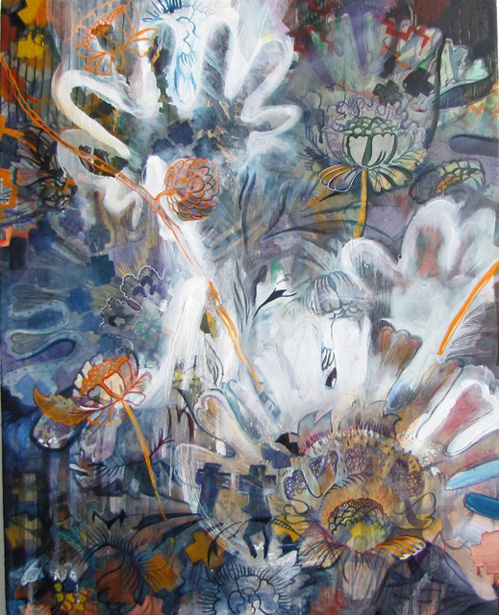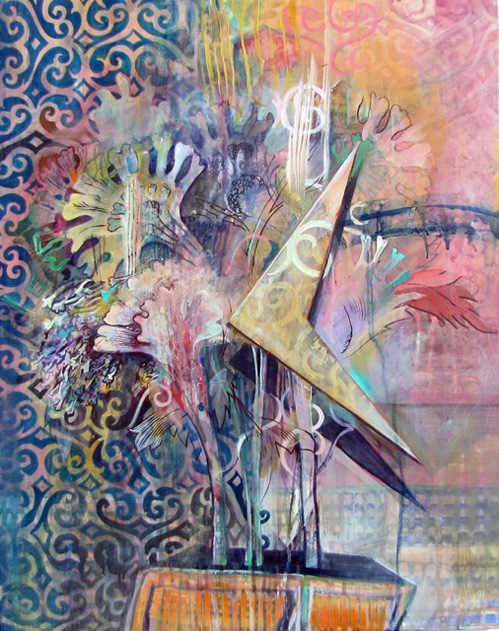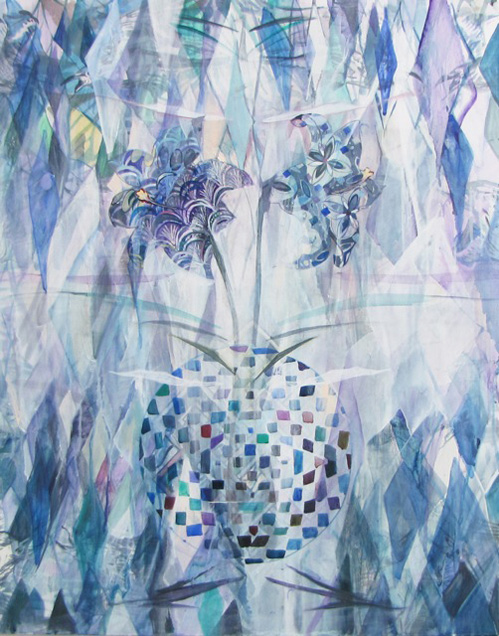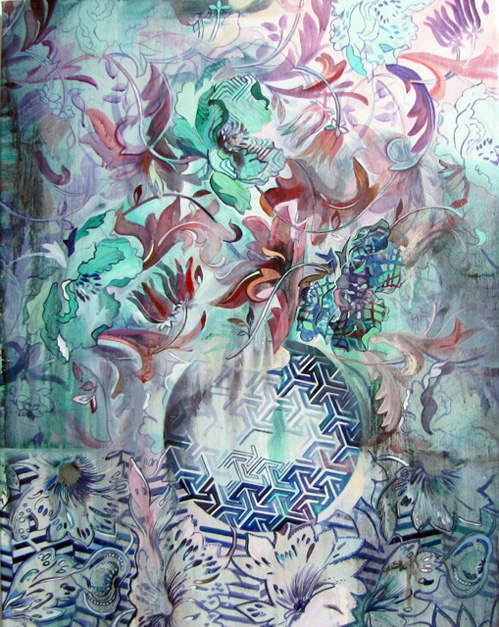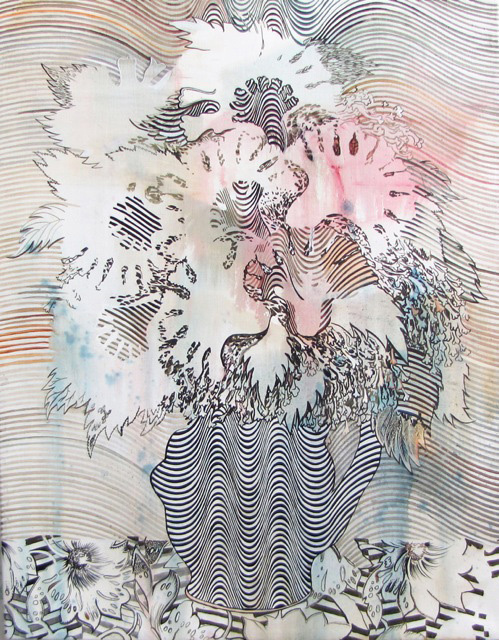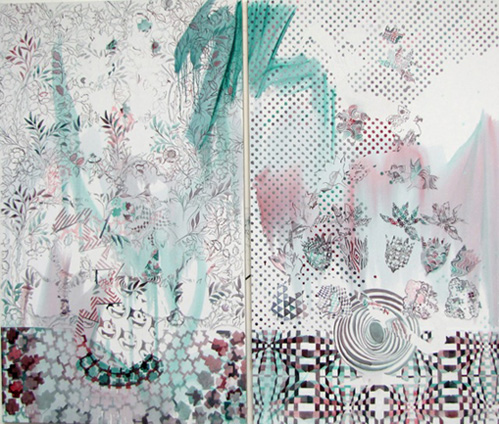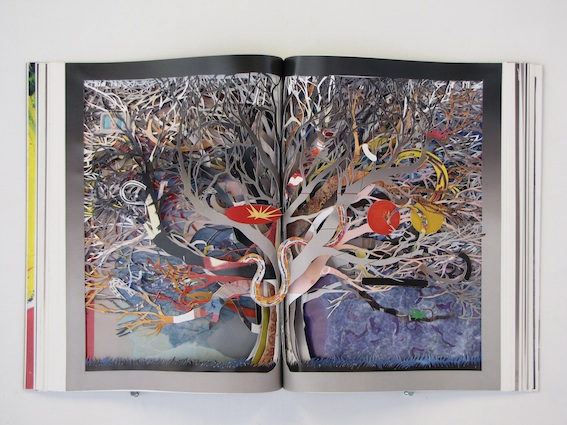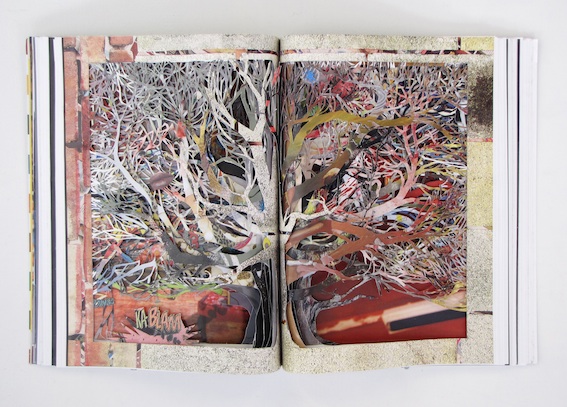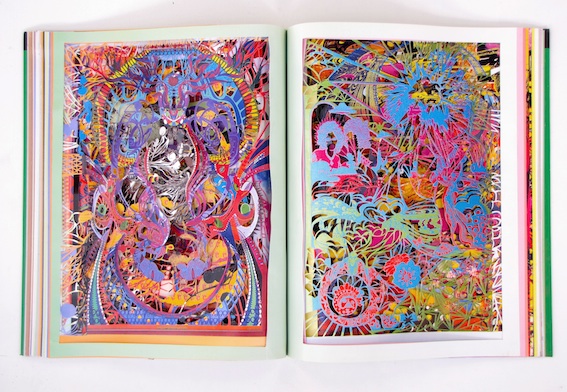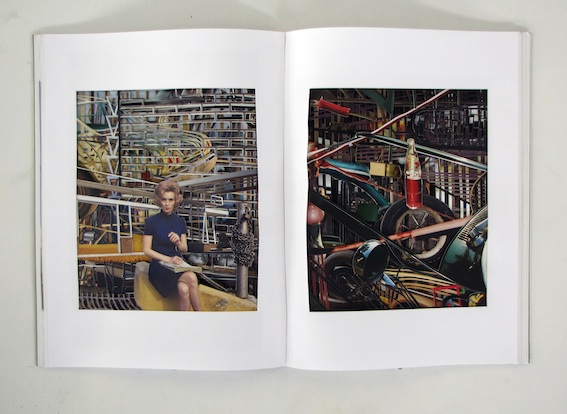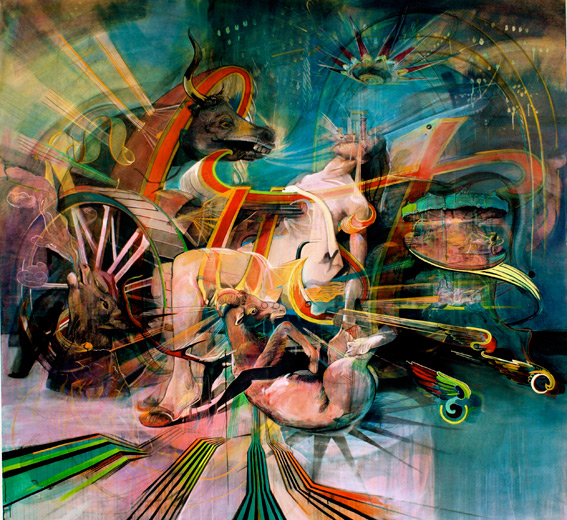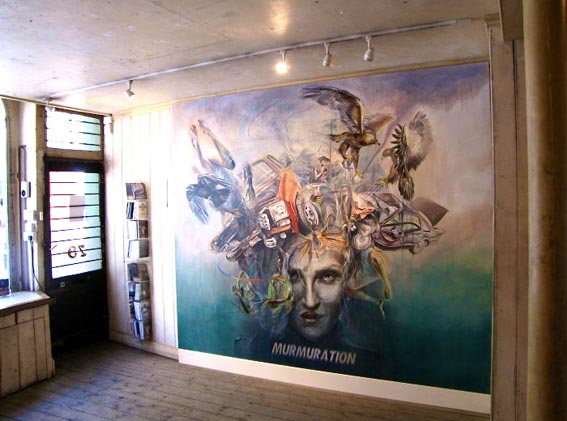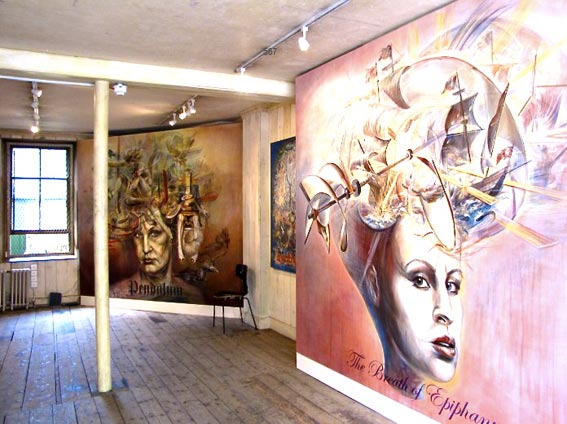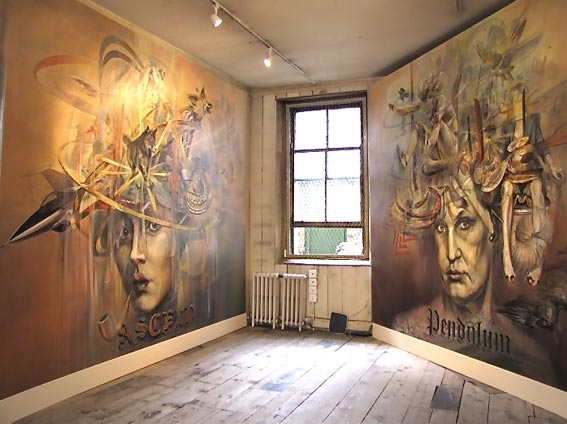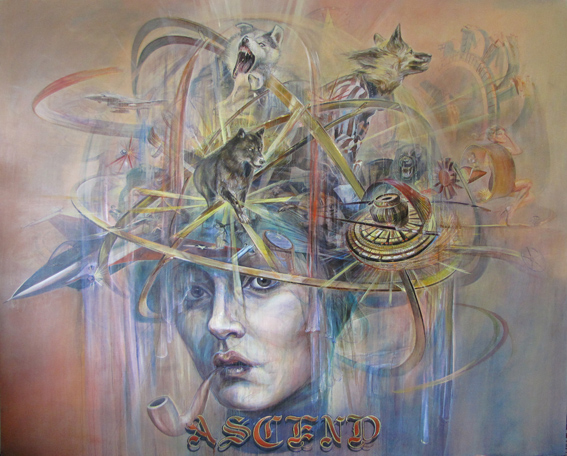 'ASCEND', oil on canvas, 250 x 300 cm (2010)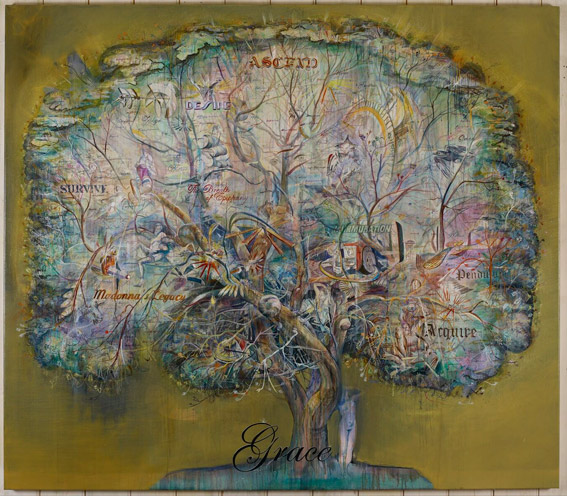 'GRACE' 170 x 195 cm, oil on canvas, (2010)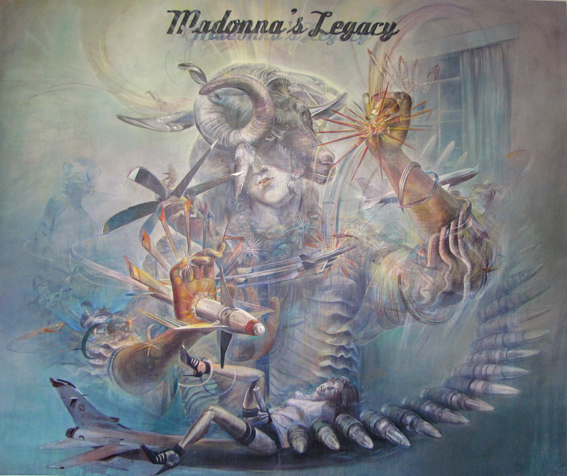 'MADONNA'S LEGACY', oil on canvas, 250 x 300 cm (2010)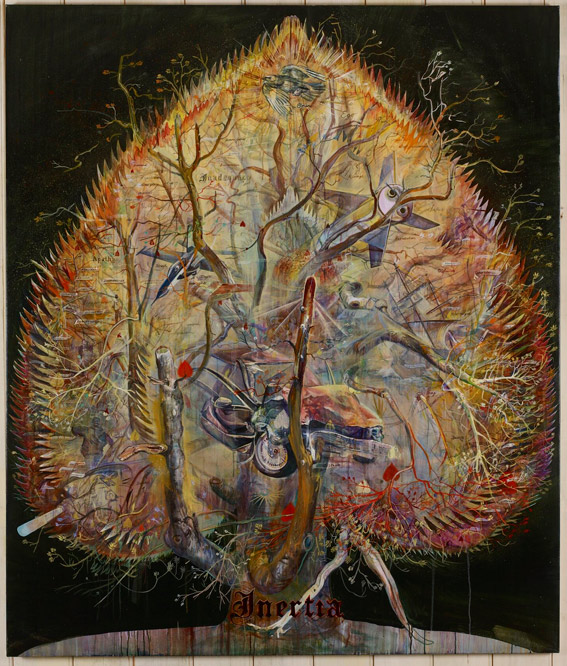 'INERTIA' 173 x 147cm, oil on linen (2010)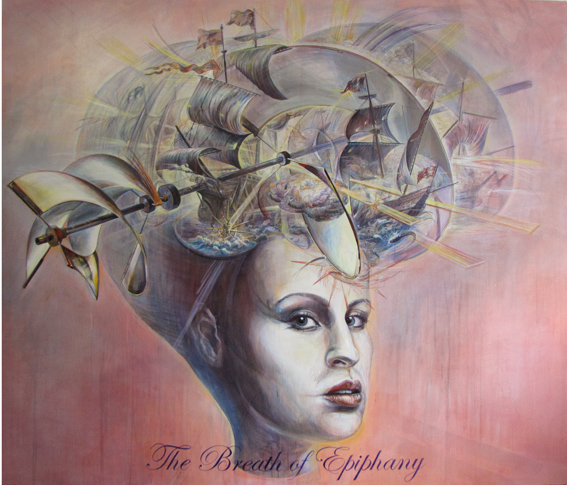 'THE BREATH OF EPIPHANY', oil on canvas, 250 x 300 cm (2010)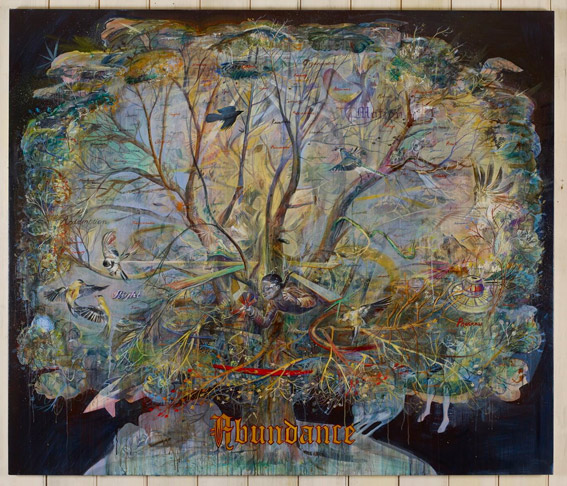 'ABUNDANCE' 147 x 173 cm, oil on canvas, (2010)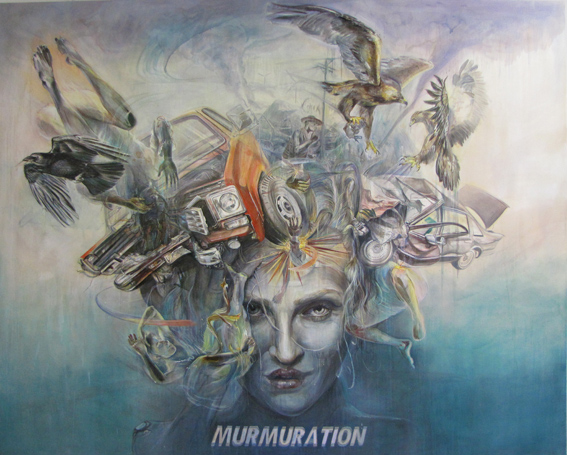 'MURMURATION', oil on canvas, 250 x 300 cm (2010)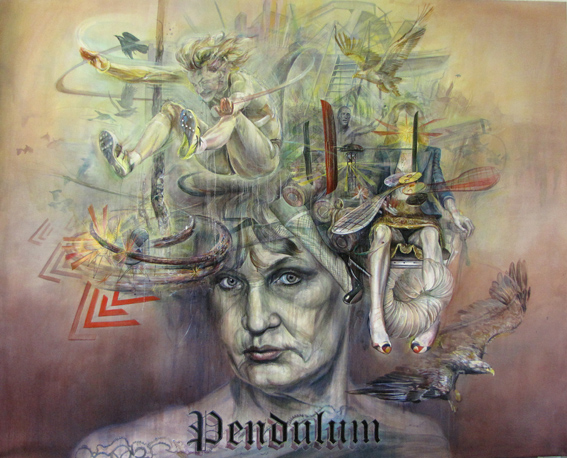 'PENDULUM', oil on canvas, 250 x 300 cm (2010)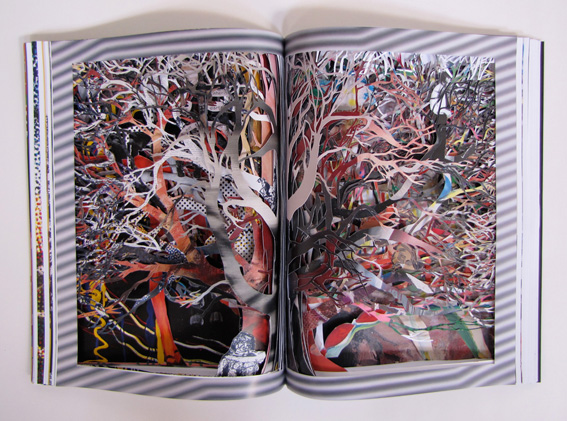 'Durkheim Baum', Sotheby's catalogue: The Duerck Durkheim Collection, 33 x 49 cm (2011)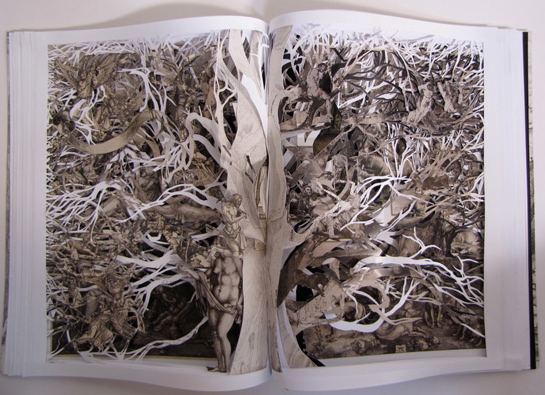 Recollections', Christies Old Master Prints, 27 x 42.5 cm (2011)
FRANCESCA LOWE

'Headland: Woman in a Landscape'

Monday 23 May - Saturday 2 July 2011

Francesca Lowe (b. London 1979) graduated from the Royal Academy Schools in 2004. Widely exhibited, she represented the UK in the Beijing Biennale at the National Arts Museum 2009. She won the Red Mansion Prize in 2003, and the Deutsche Bank Pyramid Award for Fine Art in 2004. Her work explores the human journey through life and time. Lowe's previous solo exhibition at Riflemaker was Terminus, a collaboration with the novelist Alasdair Gray.

Headland: Woman in a Landscape: consists of four large-scale head canvases, three symbol-laden tree paintings, and a group of 'tree-cuts'. The work invites the viewer to indulge in a game of symbolic decoding in order to reveal a woman's journey through the complex landscape of today.

The viewer is confronted by dramatic head paintings executed with fresco-like washes in the artist's distinctive colourways. This is an arena of observation, where actions, choices and consequences are made visible. Each woman's psychological thought process is openly displayed - an x-ray of internal activity. Aircraft, ammunition, cars and ships are some of the associative imagery entwined within the mindscapes, a reference to the masculine power symbols that have been absorbed into female identity. Turbines, propellers and liberty stars allude to the driving cycle of life. Birds of prey, wolvine dogs, space capsules, fairground carousels, oceanic landscapes and cloudlike islands are presented as symbols of action or indecision, progress or inertia. The bold compositional dynamics work in contrast to the slow burn of the content, keeping the eye and mind in a constant state of flux.

UPSTAIRS GALLERY:

Lowe's Tree canvases - 'Grace,' 'Abundance' and 'Inertia' - return to the artist's interest in the Tree of Life. 'Grace' spans the metaphorical paths that guide a woman's life journey. Each branch, named after a painting in the series, presents symbolic choices, their connotations and consequences. The result is a map of images and symbols which flow from place to place. 'Abundance' with its cortex-like appearance, forms branches that hold positive and progressive thoughts, leading to a sense of well-being and security. 'Inertia' mirrors the shape of the ominous Spade playing card, referencing the dysfunctional drives that can lead to mental stagnation.

The Tree-Cuts:
Created by cutting into a complete, already-published book, the tree-cuts explore ideas of personal geography and self-improvement by returning the book to its original form - that of the tree itself.


'Ascend' 170 x 195 cm, oil on canvas (2010)
'The Breath of Epiphany' 170 x 195 cm, oil on canvas (2010)
'Mumuration' 170 x 195 cm, oil on canvas (2010)
'Pendulum' 170 x 195 cm, oil on canvas (2010)
'Madonna's Legacy' 170 x 195, oil on canvas (2010)

'Grace' 195 x 170 cm, oil on canvas (2010)
'Abundance' 147 x 173 cm, oil on canvas (2010)
'Inertia' 173 x 147 cm, oil on canvas (2010)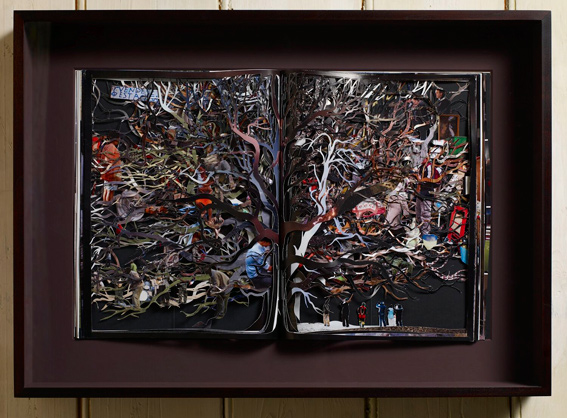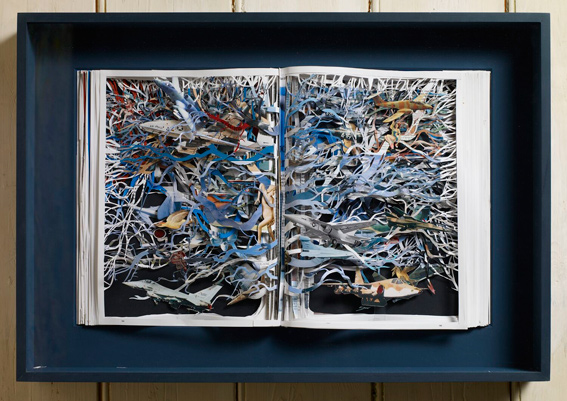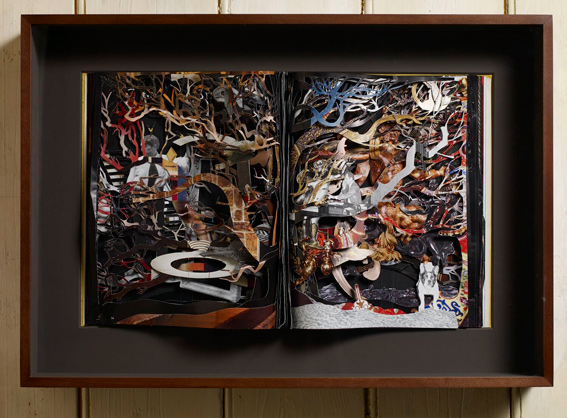 Francesca Lowe:

'Headland: Woman in a Landscape'

Monday 23 May - Saturday 2 July 2011

A modern reinterpretation of the ancient Three Graces myth is the subject of the upcoming exhibition by artist Francesca Lowe.

Headland: Woman in a Landscape consists of five large-scale heads, five symbol-laden tree paintings, and a group of 'tree-cuts' which invite the viewer to indulge in a game of symbolic decoding, in order to reveal a woman's journey through the complex landscape of today.

In mythology the Three Graces are goddesses of unearthly attraction, beauty, and charm; men wanted them and women wanted to be them. Throughout art history women have been painted from the male perspective and are usually depicted as being aware of the male spectator. Lowe's Graces flout this tradition. The viewer is surrounded by the dramatic, large-scale canvases, executed in Lowe's distinctive pastel with fresco-like washes. This is an arena of intimidation, spectatorship and judgment, the domain of a coven-like ménage of five women.

Each figurehead's thoughts are literally worn as lavish head garments or accessories, posing the question - what would happen if our thoughts were visible? Aircraft, ammunition, and other war imagery are entwined in their headgear, a reference to the masculine power symbols that have been absorbed into female identity. Turbines, propellers and water-wheels recur in the imagery, alluding to the driving cycle of life.

The bold compositional dynamics of the Graces work in contrast to the slow burn of the artist's paintings, keeping the eye and mind in an almost constant state of flux.

Lowe's Tree canvases - 'Grace', 'Abundance' and 'Inertia' - return to Lowe's interest in the Tree of Life. 'Grace' spans the metaphorical paths that guide a woman's life journey. Each branch, named after a painting in the series, presents symbolic choices, their connotations and consequences. The result is a map of images and symbols which flow from place to place. 'Abundance', with its cortex-like appearance, forms branches that hold positive and progressive thoughts, leading to a sense of well-being and security. In contrast, 'Inertia' mirrors the shape of the ominous Spade playing card, referencing the dysfunctional drives that can lead one to mental stagnation.

Upstairs at Riflemkaer are Lowe's intricate Tree-Cuts. Created by cutting into a complete, already-published book, the cut books explore ideas of personal geography and self-improvement, by returning the paper to its original form.

Headland is curated by Virginia Damtsa
Grace: 195 x 170 cm, oil on canvas (2010)
Abundance: 147 x 173 cm, oil on canvas (2010)
Inertia: 173 x 147 cm, oil on canvas (2010)


The Tree Cuts:

Made by cutting into a complete, published book or magazine, the Tree Cut's return the paper symbolically to its original source - the book back to the tree. Unnecessary material is removed so that the boughs hold the essence of the published information.

1: Call To Arms - from Military Aircraft (2010). Framed

2: A World We Make - Christie's catalogue: The Art Collection of Yves Saint Laurent and Pierre Bergé (2010). Framed

3: Boughs Of Time - (2009). From in Pictures, The Journalists Vision (2010)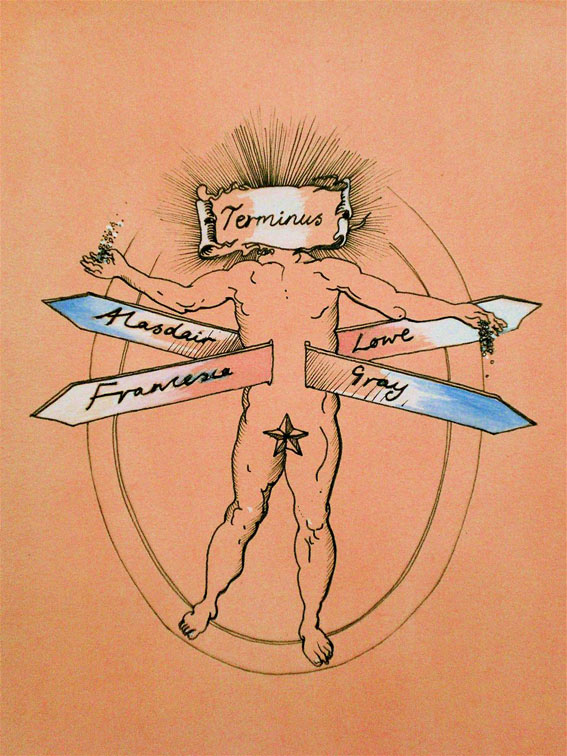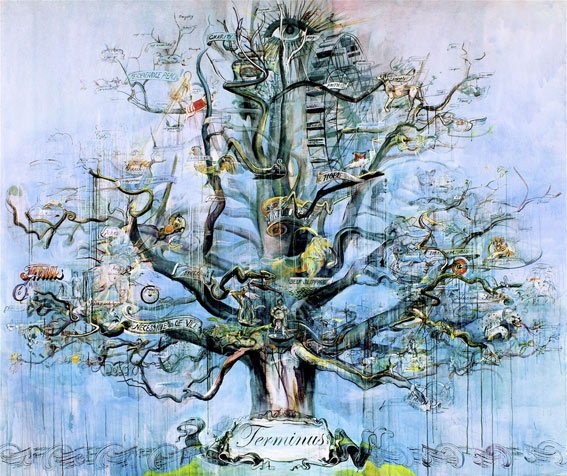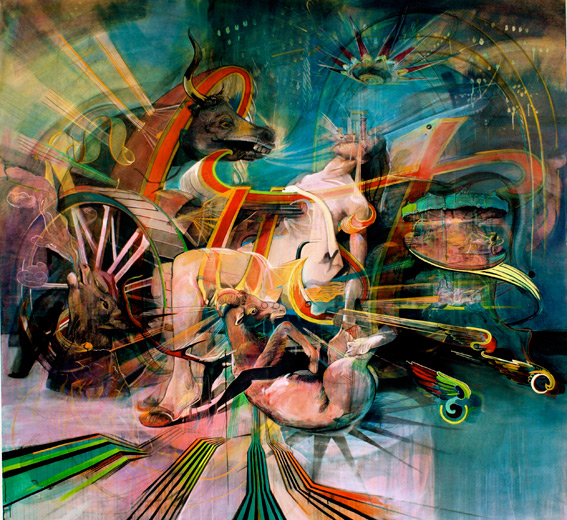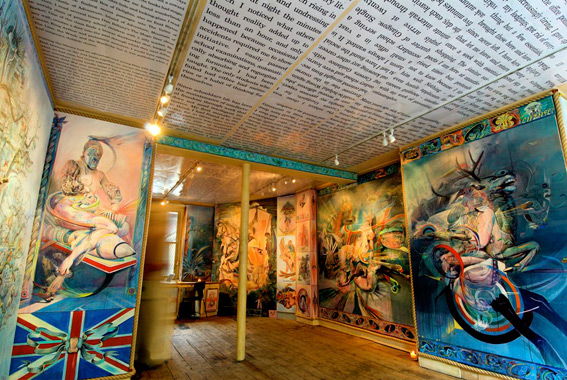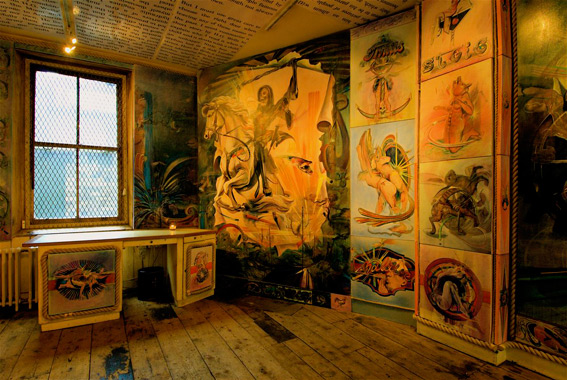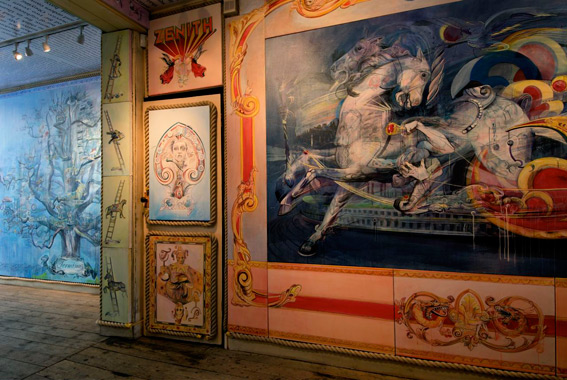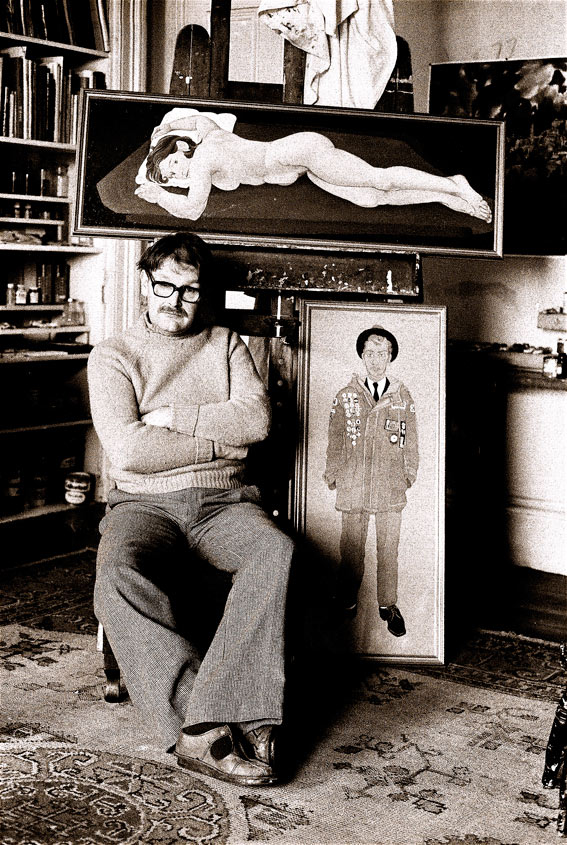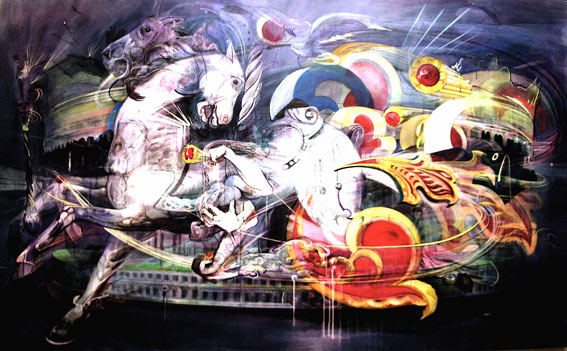 Francesca Lowe and Alasdair Gray have created 'Terminus', a padded-room of acrylic ink on canvas on the theme of the 'Fairground of Life' with words on paper by Alasdair Gray - an exclusive new short story on the same theme.

Man's obsession with personal geographies, self-improvement and codes of conduct is the theme of Terminus, a collaborative project between the painter Francesca Lowe (b. London 1979) and the experimental novelist Alasdair Gray (b.Glasgow 1934).

In September 2007, Riflemaker will play host to a series of acrylic ink paintings set edge-to-edge across the gallery's uneven walls. Terminus fuses Victorian preaching-maps and art symbolism. It investigates the potential of a secret moral guidance system at work within the structure of a fairground. The exhibition encourages visitors to indulge visually and mentally in a game of symbolic unravelling, as they grapple with what it means to be human. Within this interior mural, Lowe presents the 'Tree of Life'; its roots weighed down by ego, deceit, vanity and corruption while its branches offer opportunity, compassion, forgiveness and good fortune.

Alasdair Gray's 1981 masterpiece Lanark established him as a major literary voice - "one of the finest writers ever to put pen to paper in the English language" (Irvine Welsh), "the greatest Scottish novelist since Sir Walter Scott" (Anthony Burgess). Lanark is a satirical, subterranean novel, a coming-of-age story set within a world which re-echoes with Dante, Kafka, Blake and Lewis Carroll. Idealistic and fantastical, it is one of the key novels of the 20th century. Lanark takes a moral viewpoint as it performs its own unravelling but Terminus may not. Lowe's canvases depict a visually stimulating journey full of thrills and temptation while Gray will make his contribution via a series of specially written texts on the same philosophical proposition.

Terminus opens at Riflemaker for ten weeks on Monday 17 September.

A book which documents the making of this mammoth project is published to coincide with the exhibition. It features an essay about the work of Francesca Lowe by the critic Sarah Kent along with an interview with Alasdair Gray by the curator Hans Ulrich Obrist.