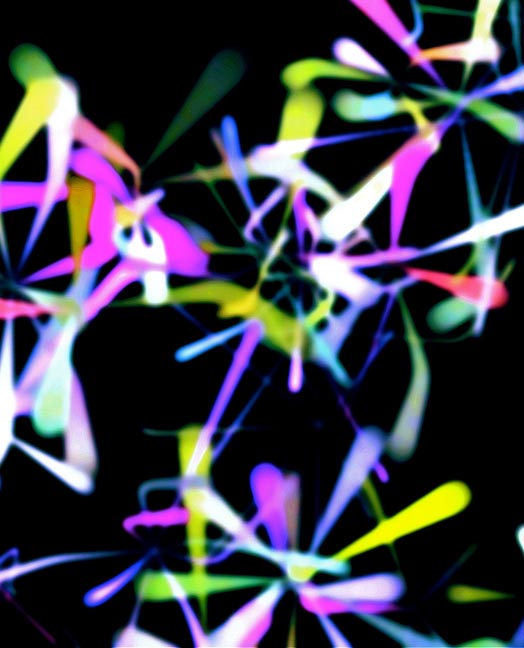 'JOHN MAEDA IS THE FORTUNE-COOKIE'
A four day only live Exhibition
16 - 19 November 2010
2 to 8pm daily
Click here here to view full Live Exhibition timetable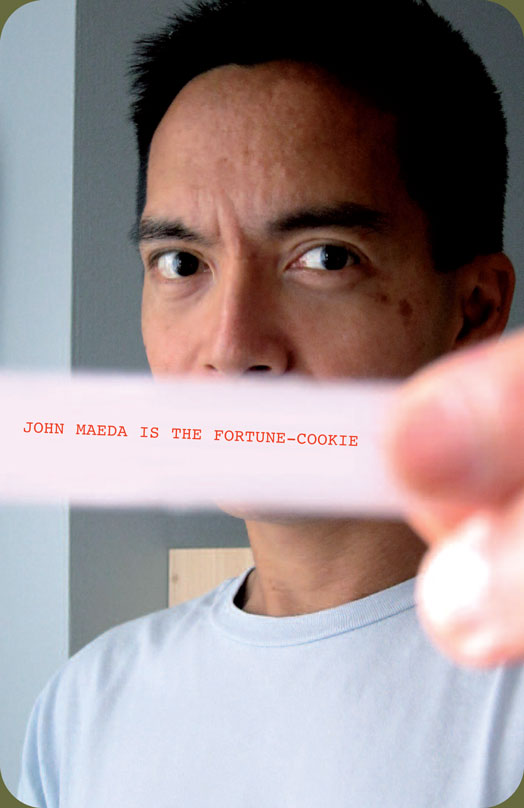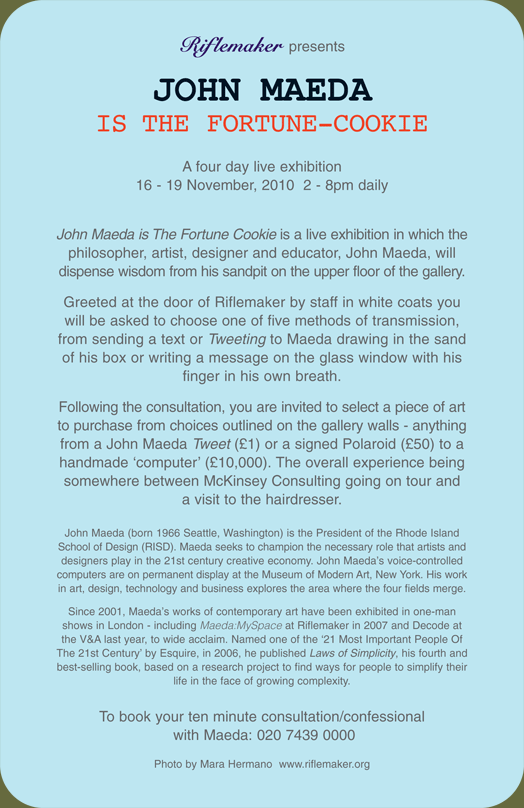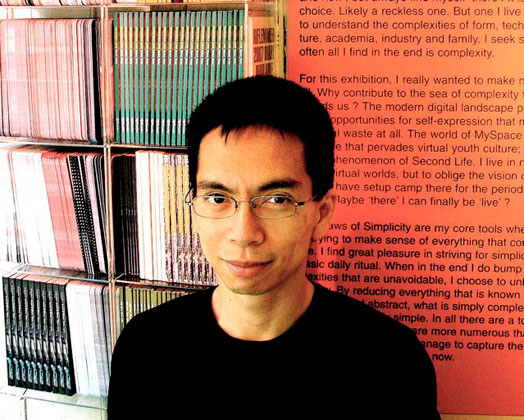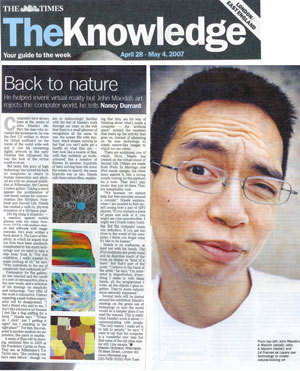 John Maeda is The Fortune Cookie is a live exhibition in which the philosopher, artist, computer-scientist, graphic designer and educator, John Maeda, will dispense wisdom from his sandpit on the upper floor of the gallery.

Greeted at the door of Riflemaker by staff in white coats you are asked to choose one of five methods of 'channelling', from sending a texting or Tweeting to Maeda drawing in the sand of his box or writing a message on the glass window with his finger in his own breath.

Following the consultation, you are invited to select a piece of art to purchase from choices outlined on the gallery walls - anything from a John Maeda Tweet (£1) or a signed Polaroid (£50) to a handmade 'computer' (£10,000). The overall experience being somewhere between McKinsey Consulting going on tour and a visit to the hairdresser.

John Maeda (born 1966 in Seattle, Washington) is the President of the Rhode Island School of Design (RISD). In his work Maeda seeks to champion the necessary role that artists and designers play in the 21st century creative economy.

Since 2001, Maeda's works of contemporary art have been exhibited in one-man shows in London - including Maeda:MySpace at Riflemaker in 2007 and featured in Decode at the V&A last year, to wide acclaim. Named one of the '21 Most Important People Of The 21st Century' by Esquire; In 2006 he published Laws of Simplicity, his fourth and best-selling book, based on a research project to find ways for people to simplify their life in the face of growing complexity.

John Maeda's voice-controlled computers are on permanent display at the Museum of Modern Art, New York.
To book your ten-minute 'consultation/confessional' with Maeda: 7-439-0000

BIBLIOGRAPHY

The Laws of Simplicity, MIT Press, 2006.
Creative Code, Thames and Hudson, 2004.
maeda@media, Thames and Hudson / Rizzoli / Bangert Verlag, 2000.
Design By Numbers, MIT Press, 1999.
Tap, Type, Write, Digitalogue Co., 1998.
12 o'clocks, Digitalogue Co., 1997.
Flying Letters, Digitalogue Co., 1996.
Reactive Square, Digitalogue Co., 1995.
MoMA installation of JOHN MAEDA computers. © Museum of Modern Art 2010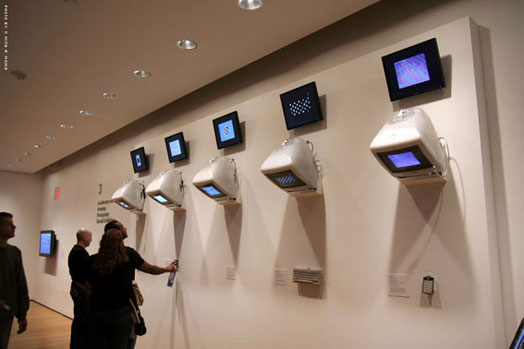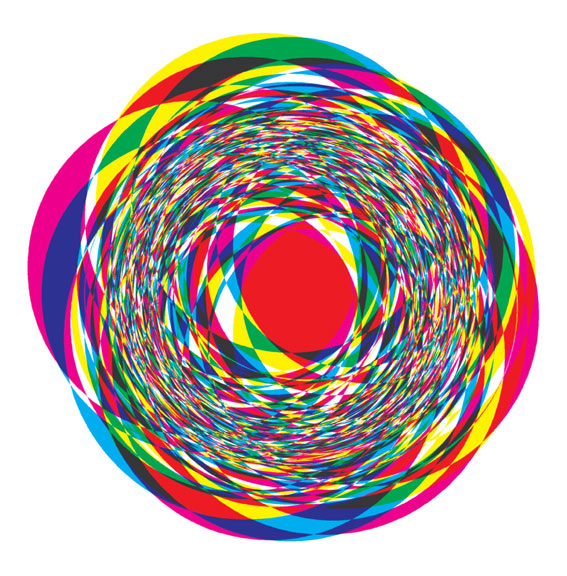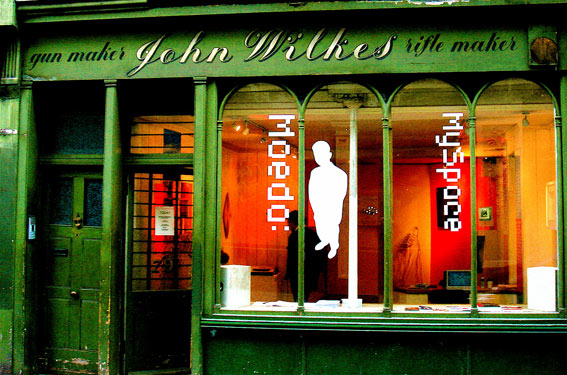 Riflemaker presents

Maeda; MySpace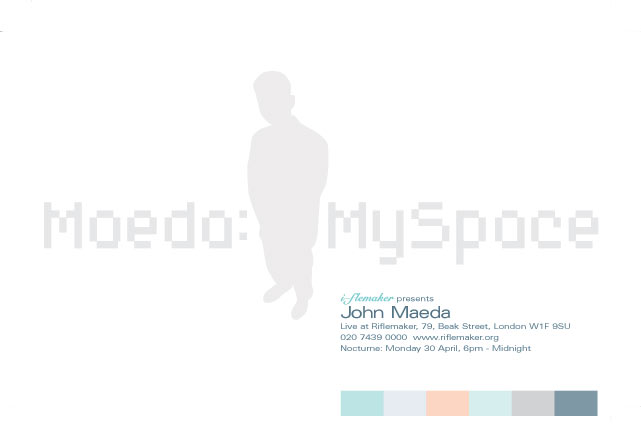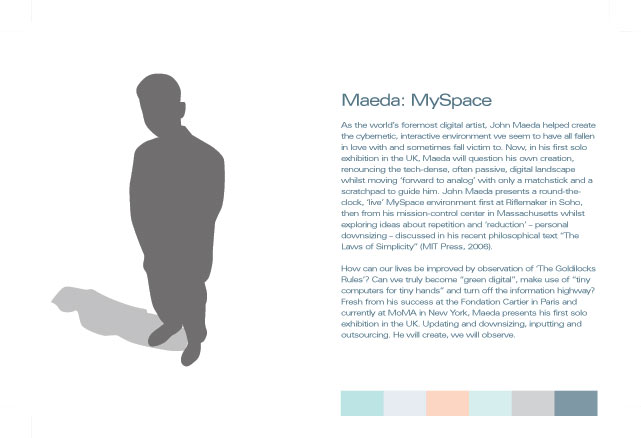 MAEDA:MySPACE

at Riflemaker from Tuesday 1 May, 2007

MySpace, a forum for expression: ideas, personal philosophy and doodled thoughts, as well as a place to display your wares, is in effect, an unlimited ideas pad; a diary, market-stall and confessional rolled into one. A MySpace page is the ultimate 'stickie', the ultimate power point.

As one of the first spacemen in Cyberspace, John Maeda helped create the landscape that makes the phenomenon which is MySpace possible. As one of the first civilians online in America, Dr Maeda was instrumental in the design of this digital environment - an environment we have fallen in love with and often fallen victim to.

Now, in his first exhibition in the UK, within a live MySpace page, he questions the tech-dense, often passive landscape he helped create, using the tools of simplicity to guide him. In this round-the-clock 'surround', with Maeda firstly live, then beaming in from his control center in Massachusetts, he explores and explodes ideas about repetition and 'reduction' - personal downsizing - discussed in his recent book 'The Laws of Simplicity' (MIT Press, 2006).

Visitors interact with a roomful of pods, texts and films, the conduit for John's personal philosophy, as he presents possibilities for an almost unimaginably 'simpler' life, works up grand schemes or just cyberdoodles. Maeda is an artist thinking beyond art, beyond where we are. He questions our very existence, our position on a raft floating somewhere between the Garden of Eden and Canaan - the promised land. Our frantic, but 'new-improved', interactive 'life'.

Can this life be improved by observation of the 'Goldilocks Rules ?' How exactly do we become 'green digital', and make use of 'tiny computers for tiny hands' ?

Fresh from his installations at the Fondation Cartier in Paris and at MoMA in New York, John Maeda presents his first solo exhibition in the UK. Updating and downloading, inputting and outsourcing. He will propose, we will think about it . . .

MAEDA INFINITY Wi-Fi

Between the hours of 4pm and 6pm John Maeda provides his Infinity Wi-Fi (TM) for your exclusive use at Riflemaker. Take a seat in the sunshine on our window bench, bring your laptops and log on. Maeda's IWF is karmic. It's an emulsive, benign, green-digital, triple-Alpha signal and 'simple' to use. Connection is automatic and free. Password: 'Telstar'.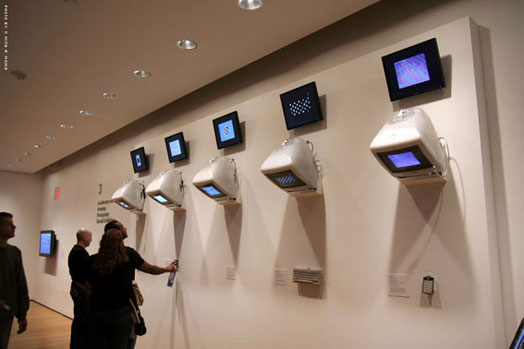 The current John Maeda installation at MoMA, New York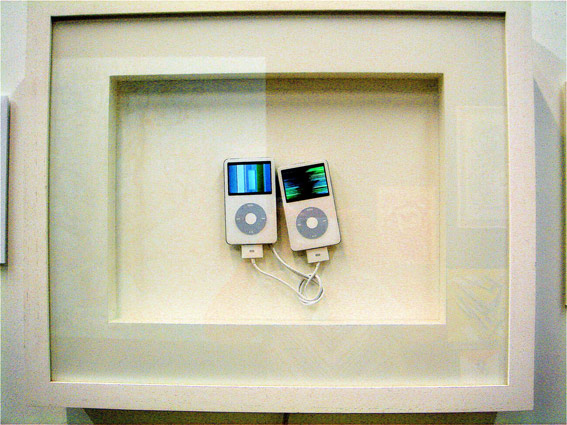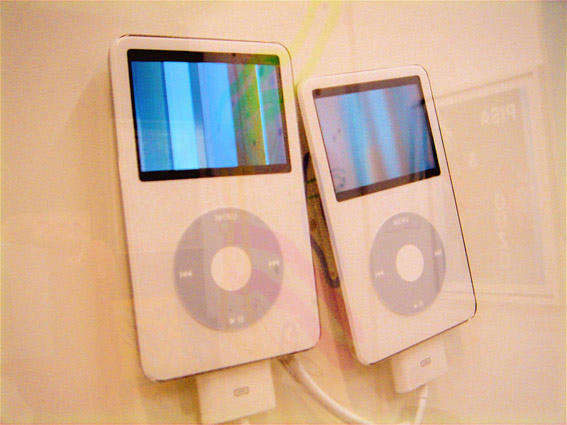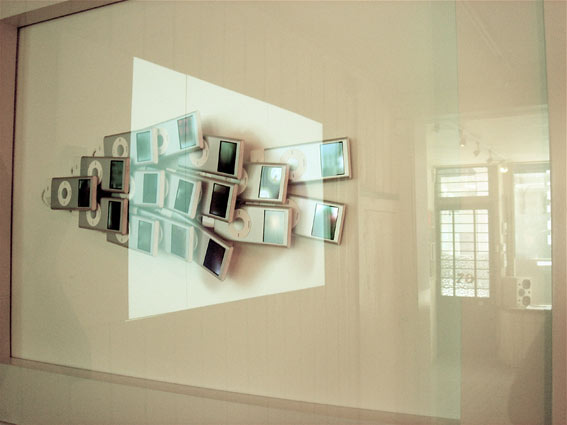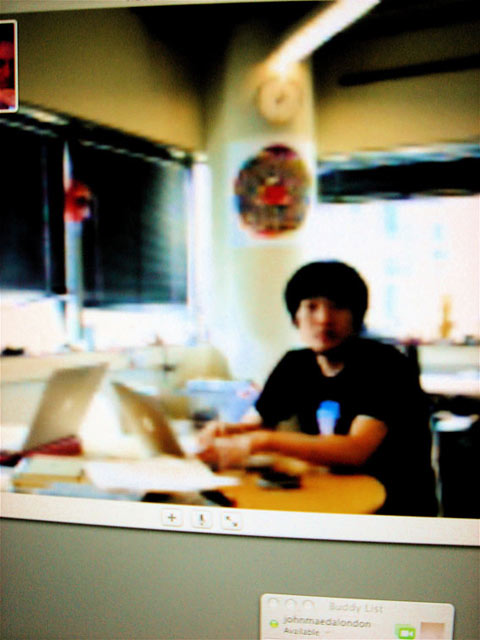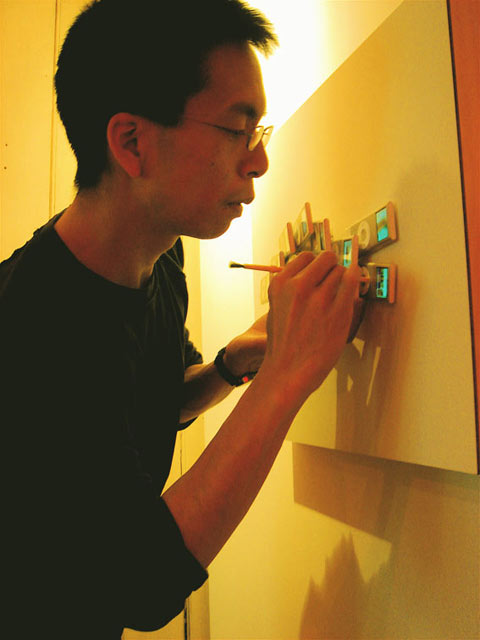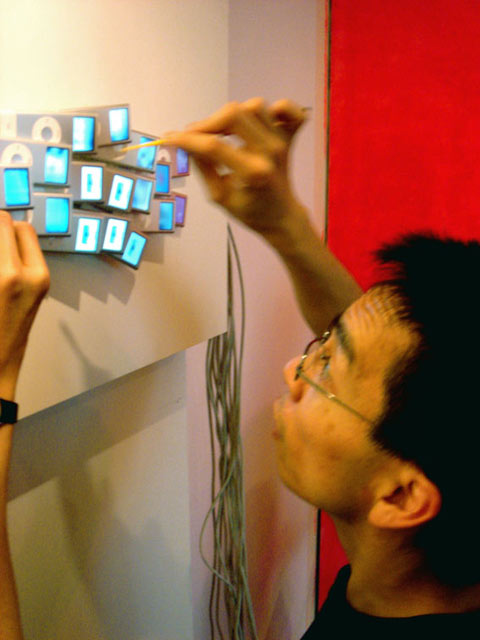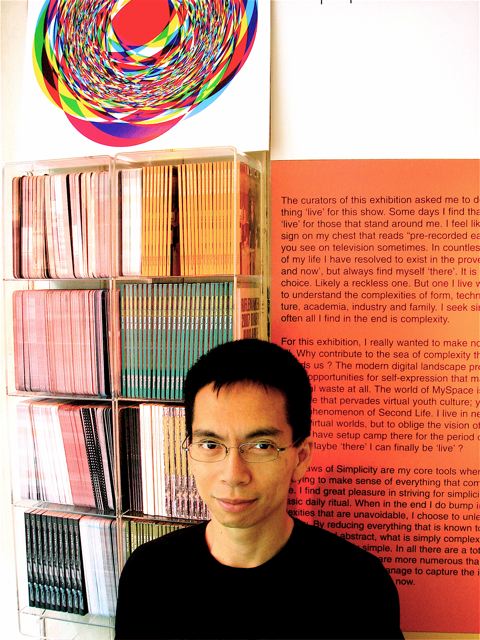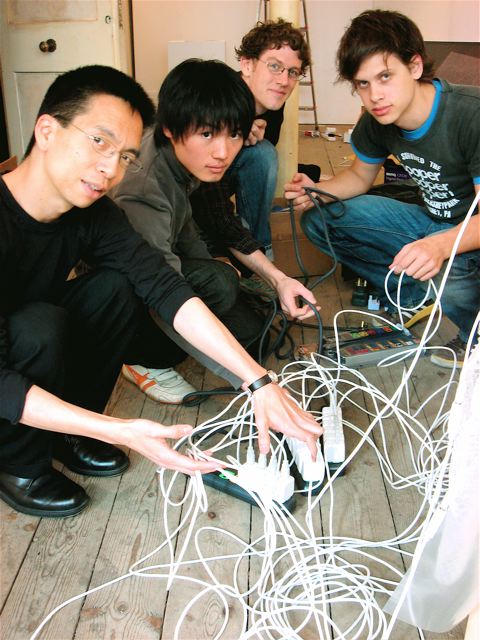 John Maeda and MaedaStudio install Maeda:MySpace at Riflemaker April 2007