PSJM

'Made By Slaves for Free People'

From Tuesday 26 February, 6.30 - 9pm

On Monday 3 October 2007, the Guardian's front page story investigated claims that factories supplying high street chains such as Mothercare and Gap were paying workers as little as £1.13p for a 9 hour day. Other chains such as Asda and Tesco had previously been accused by the newspaper of breaching international labour standards in Bangladesh. The Guardian investigation uncovered a 'catalogue of allegations of Dickensian pay and conditions in factories owned by exporters who supply clothes to the UK'. The current PSJM installation at Riflemaker focusses on five such brands.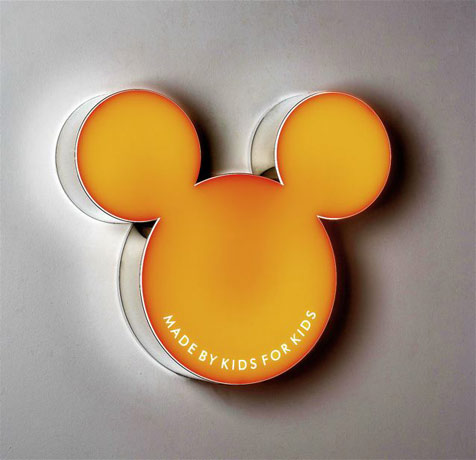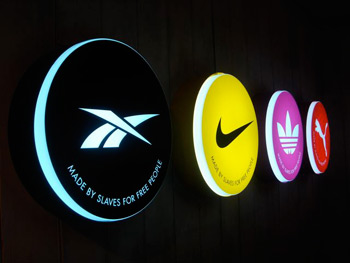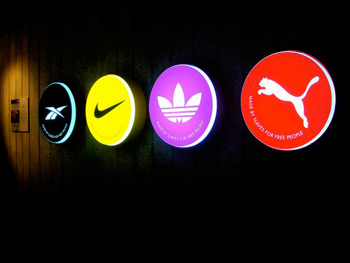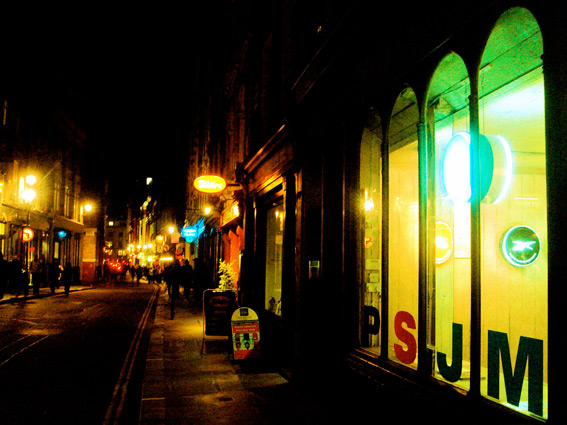 Madrid-based PSJM (Pablo San Josť and Cynthia Viera), bring their acclaimed 'Proyecto Asia', (Asia Project), to Riflemaker Beak Street with a lightbox installation of products 'Made by Slaves for Free People' on Monday 25 February, 6.30 - 9pm.

Previously withdrawn due to pressure from Adidas, the work challenges the idea of brands as creators of symbolic values promoted and sold to characterise and enhance the identity of individuals. Many of the great multinational trademarks which symbolise capitalist democracy achieve profits due to the exploitation of Asian workers. PSJM presents four of these universal brands - Nike, Reebok, Adidas, and Puma - in lit displays under one and the same slogan, pointing out the irony in the values that they may actually represent. The exhibition includes the 'Made by Kids for Kids' series, the slogan emblazoned across Mickey Mouse ears, and a suite of drawings depicting the 'struggle' of brands such as Siemens and Ikea.