WILLIAM S.BURROUGHS
'Life-File' at Beak Street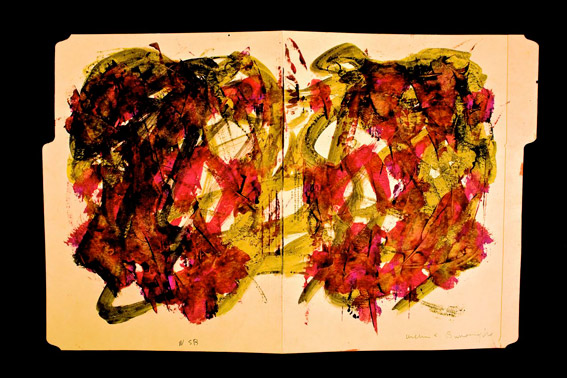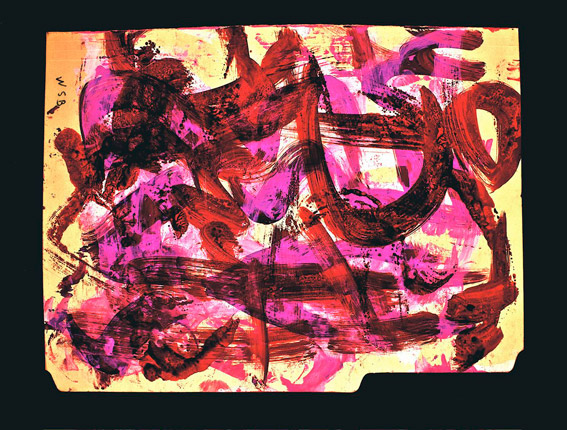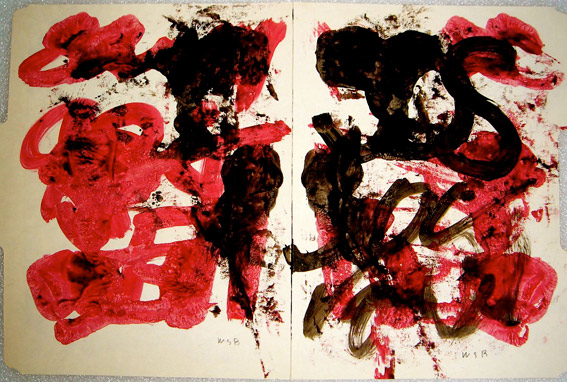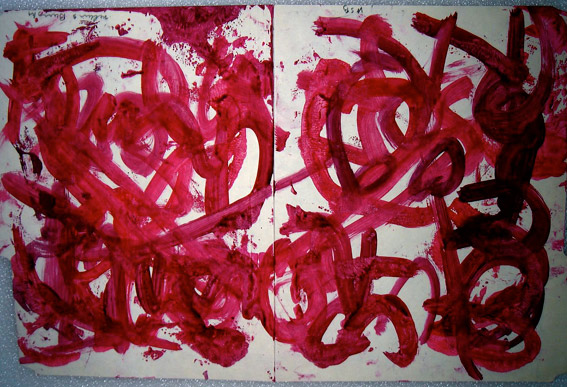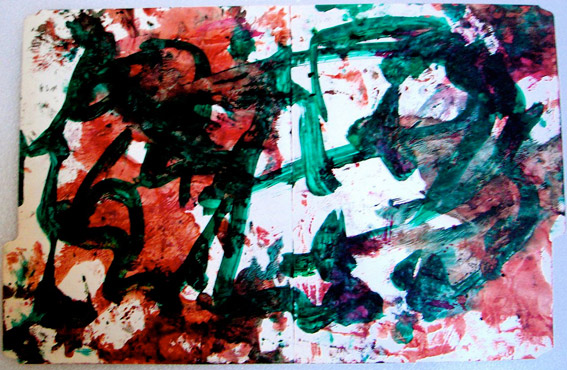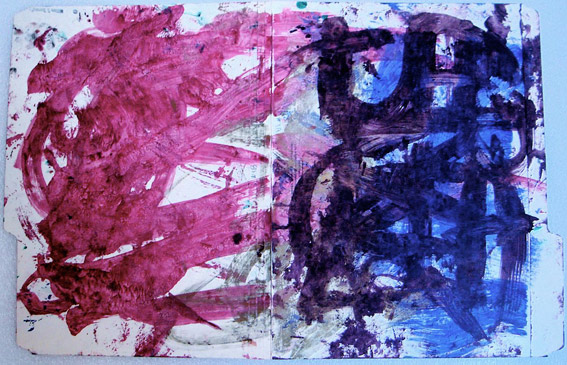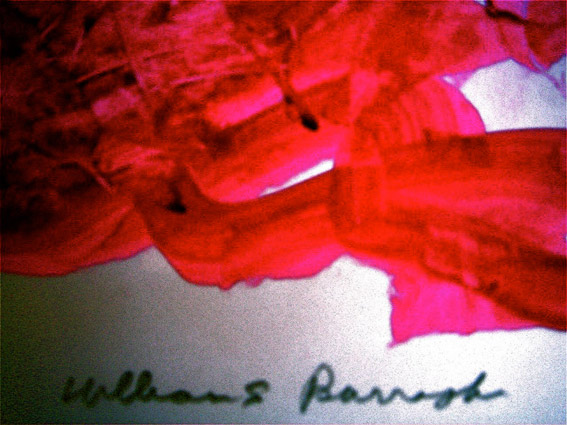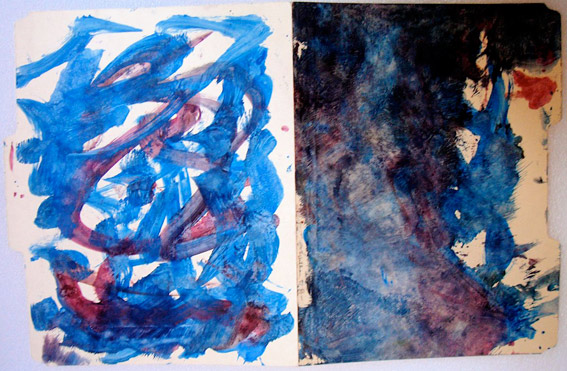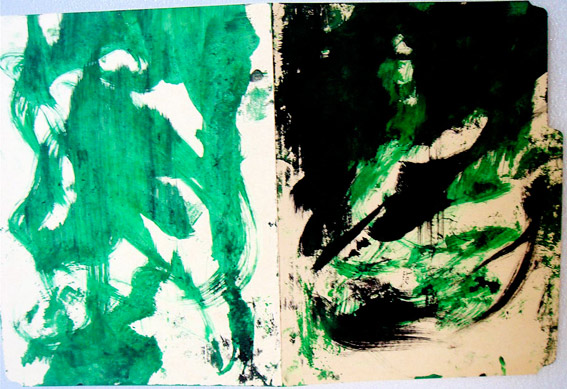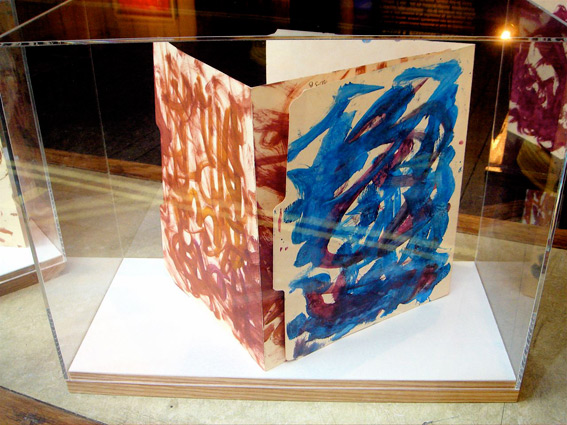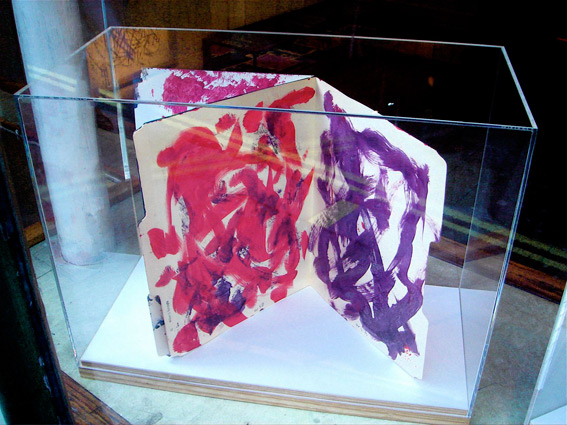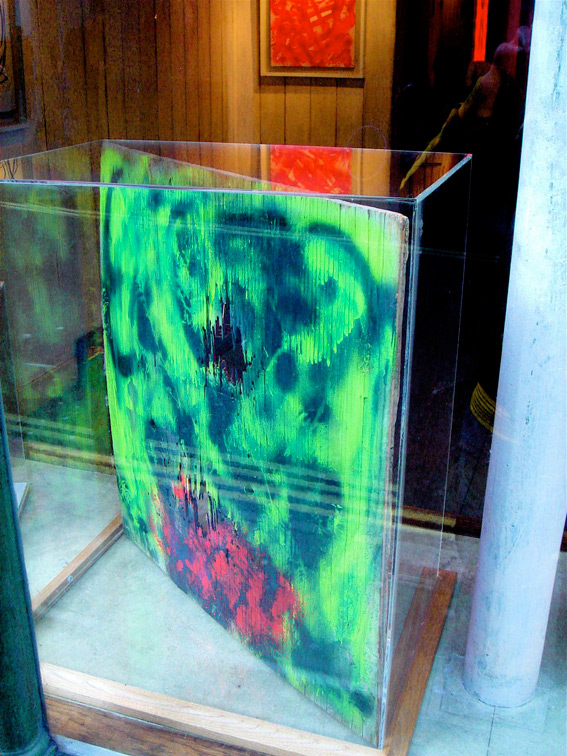 WILLIAM S. BURROUGHS
(b.1914, St.Louis, Missouri - d. Lawrence, Kansas, 1997)

'LIFE-FILE'

Previewing from Monday 1 December

Opens Monday 15 December - Saturday 10 January

The author of Naked Lunch continues to have an overwhelming effect on artists, writers and musicians who relate to his cut-up logic, non-linear lifestyle and all round 'looseness'. Riflemaker mount their second exhibition of William Burroughs visual art when 'Life-File' opens to coincide with the exhibition 'Burroughs Live'; part two of the Royal Academy's GSK Contemporary series.

Burroughs began painting the file-folders almost 'by accident'. The folders were always at hand, being necessary to the profession of writing itself because of the constant need to organize papers and ideas. The author originally used the folders to mix pigments and colours before observing that they could be viewed as artworks in themselves. From 1982 onwards Burroughs spent a great deal more of his time making visual art for its own sake including a number of file-folders featuring 'automatic calligraphy' partly inspired by his friend Brion Gysin. A large group of works were painted during the period 1990 - 1992, some of which were shown at the Seibu Shibuyu Seed Hall in Tokyo in spring of 1990 and at the Seibu Akarenga Hall in Sapporo in summer of that same year.

Burroughs would adorn the folders inside and out using a mix of ink and gouache with gestural brushstrokes sometimes mixed with glitter or fluorescent paint and a line or two of text. The exhibition features fifty such works, now on show for the first time in London, representing every area of Burroughs creativity, combining as they do literature, visual mark-making and performance, all derived from the very birth of an idea itself.

Other works in the exhibition include shot sculptures, spraycan and photographic collages, stencil works and screenprints.

'Life-file' is presented in collaboration with the Estate of William S. Burroughs.