ARTISTS ANONYMOUS: 'THE HAPPY SHOW'

Exhibition: Tuesday 27 September: ends Saturday 5 November
Riflemaker: 79 Beak Street, London W1F 9SU: 10-6 Mon-Fri: 12-6 Sat
0207-439-0000 m: 07792-706-494 www.riflemaker.org
Click here for hi-res images
Download press release
| | |
| --- | --- |
| | |
| | |
| --- | --- |
| | |
| | |
| --- | --- |
| | |
ARTISTS ANONYMOUS is an artists collective (founded Berlin 2000) whose work addresses the existing physical and philosophical issues surrounding the image formats we know as 'painting' and 'photography'. Employing a negative colour-reversal look, the collective brings painting and photography into direct contact with one another.

These 'photograph-paintings' (the canvases derived from film and photographic sources) and 'painted photographs' (photographs which 'look like paintings') suggest a journey of endless inversion and reproduction. A deliberation and questioning of positive and negative, dismissing the common double act of an original painted canvas and subsequent photograph. The overall impression being a fusion of information which seems opposed to today's commodified contemporary art meltdown.

Each work is a diptych - painting and photograph hanging together side by side. Each group member participates in every area of its creation - film, performance art, art installation, drawing, painting and printing. Each double-work comprises one painting (the 'image') and one photograph (the 'after-image'). The process expanding our sense of what exactly the two opposing formats might physically be and how we, the viewer, might receive and judge them.


| | |
| --- | --- |
| | |
| | |
| --- | --- |
| | |
| | |
| --- | --- |
| | |
| | |
| --- | --- |
| | |
Some are large group compositions, others small head studies. There are echoes of both the altar-piece and the public art frieze. Traces of tekno-art and communal art, Flemish and German 'golden-age' painting, Vermeer and Rembrandt. Subject matter appears simultaneously intimate and everyday, with either a family of figures (the artists themselves) or family member, engaged in apparently private and sometimes unflattering, ambiguous activities. Fictional narratives involve clowns and zomboid figures in pantomimic, vaguely pornographic encounters. There is figure-painting and face-painting, stage-sets enhanced by smoke, curtains, balloons and children's toys; the debris of some post-atomic birthday party.

Seduced by these photo-realistic applications, the viewer enters first the private then the public world of the Artist/Artists. An ongoing theme is the now formulaic provocation and transgression employed by so many practitioners as a seemingly ever-present pose necessary for creating today's young art, bound up with an apparent disillusionment with modern art's self-congratulatory participation in its own &eactute;lite - though now massive - community.

Eschewing public and personal fame, the anonymous artists continue along their distinctive path. The overall appearance of each diptych is steeped in image-making from art history; recognizable 'historical' and self-consciously heroic, religious or sacred images. The human figure and the human being, the painting and the photograph in both very physical and psychological action, the result of images and beings creating and then endlessly reproducing themselves.

CURRENT EXHIBITIONS

Berliner Kunsthalle: Forum Factory: BERLIN: July-August 2011

Fondazione Querini Stampalia, VENICE: 1 October - 27 November 2011

Recent: BERLIN: Hamburger Bahnhof & LIVERPOOL Biennale


"The Exhibition is called The Happy Show, but that doesn't mean that the people who made the work are happy, and it doesn't mean that the people who appear in the work are happy. We're anonymous not because we want to be anonymous as artists or people but because we want the work we create to be anonymous and free from assumptions that viewers might make from meeting anyone of us individually" ARTISTS ANONYMOUS

Artists Anonymous are featured in many museum and private collections worldwide.
ARTISTS ANONYMOUS
'Lucifer over London'
Monday 21 September - Saturday 21 November
'VIRUS' portrait #4
(After-image) 2008
30 x 21 cm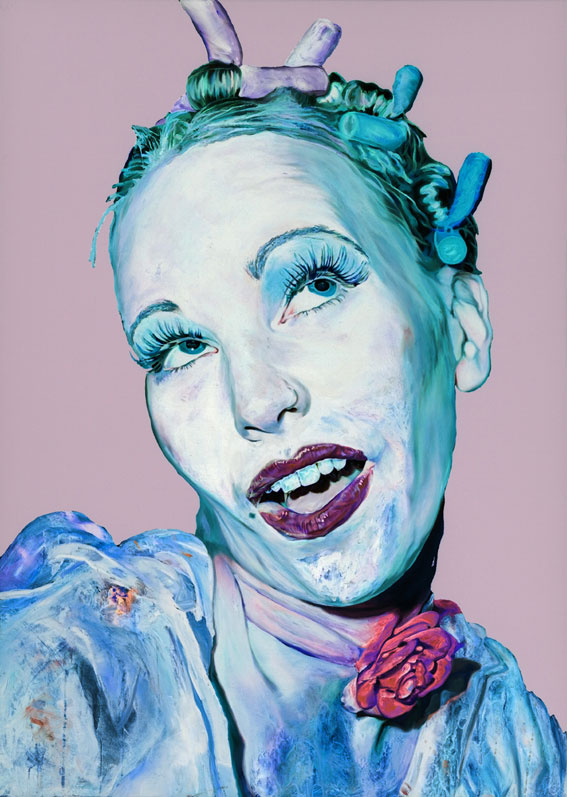 'MISS PIGGY'
(After-image) 2008
140 x 100 cm, C-Print
'OPHELIA': Alderley Edge
(After-image) 2008
150 x 90 cm, C-Print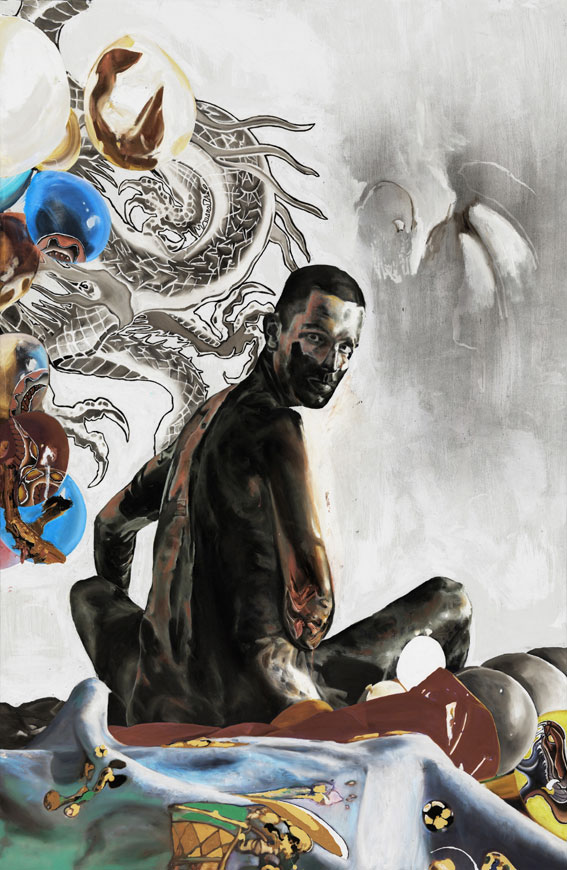 'I LOVE THE WORLD AND THE WORLD LOVES ME'
(After-Image) 2009
180 x 130 cm, C-Print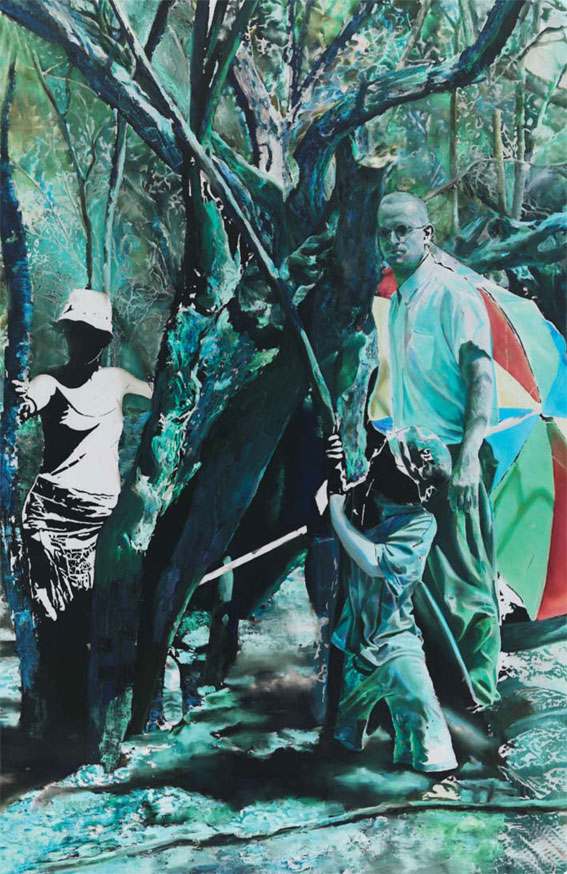 Artists Anonymous
'Peace' (Afterimage) 2009.
110 cm x 70 cm
Artists Anonymous
'Tourists' (Afterimage) 2009.
160 cm x 120 cm
ARTISTS ANONYMOUS

'Lucifer Over London'

Monday 21 September - Saturday 21 November 2009
Private View: Monday 21 September, 6 – 9pm

'Artists Anonymous is an art group. We make no distinction between art and life.'
Artists Anonymous

"We knew each other as artists around Berlin, started to work together in 2001 when we were variously coming out of relationships and giving up drugs. After a while our work became known and we needed a way for people to refer to us. Anonymity means we sacrifice our own names as artists, but it also forces people to concentrate on our work, not us. We thought it might be good if you go and see an art work and not know who did it, not just in terms of who personally, but whether man or woman, old or young. That also fitted with how people like Beuys challenged the view that art was what was well-done by an artist with an ego, and introduced the idea of the duty of the artist to be socially aware. So we thought if we want our art to be about what matters, it can't be about us".
(AA interviewed by Art World magazine, June 2009).

Artists Anonymous will have their debut UK gallery exhibition, 'Image After-Image', a series of original paintings, photographs and films, at Riflemaker from 21 September.

The exhibition comprises of three major new works arranged in the format of a ceiling-height 'open book': painting on the left, photograph (after-image) on the right and a film running down the centre.

Artists Anonymous are a collective of three painters, photographers and filmmakers. They describe themselves as primarily painters but all three media are used in their installations. Often the time-based media of performance and film are utilised in the same way as other artists plan and develop projects through drawing.

The artists themselves always appear in their work but as a collective they forego their individual identities to collaborate on a permanent basis. They operate within agreed rules established when they first met at art school in Berlin in 2001. Agreeing at that time no individual would ever work independently of the group. They would always operate as Artists Anonymous.

"We're anonymous not because we want to be anonymous as artists or people but because we want the work we create to be anonymous and free from assumptions that viewers might make from meeting anyone of us individually.'
Artists Anonymous

For the performance element, each member of the group develops a character over a period of time either acted out or improvised, alone or with others, often in elaborate costume. By taking on a new persona in this way they draw out ideas which are then translated into painting.

For the Apocalyptic Warriors series (2007-08), the artists invented characters whose personalities related to their own. Each member of the group took on a temporary alter ego, like the pairings of Clark Kent and Superman or Bruce Wayne and Batman, roles played out across a period of three days resulting in a selection of videos and photographs.

As with an artist who has sketched out their ideas in graphite or oil, Artists Anonymous performance and film work leads to the making of an original painting that is then photographed as a negative version of the original. The group consider that every work has another within it, therefore it is a natural progression to paint an image and then create one or more 'after-images'.

Artists Anonymous are featured in many museum and private collections worldwide. Recent exhibitions include Hamburger Bahnhof and the Liverpool Biennale.